Wherever you find yourself on this journey through life, from our homes to yours, we wish you a joyous and fulfilled Thanksgiving.Now more than ever, we can look around and see people in far worse shape than we are, and people in better shape.
Our hope is that we can cast aside those differences to band together for this wondrous planet, and all its people, great and small.
I truly believe that in these uncertain times, we are all in this together and it's these  relationships that will eventually turn this world around and we will begin to enjoy the abundance that we all deserve.
We here at Whispy.com are especially thankful for all the members of our community, and take special pride in participating in your journey of self discovery.
It is my sincere hope that you and your family have a wonderful and safe Thanksgiving and holiday season. In the spirit of the season, I would like to express my gratitude to you for your continued support and friendship!
May You Be Blessed!
Please join me in my resolve to be thankful for the blessings that we share, and to commit to using those blessings to enhance the lives of others that are less fortunate than ourselves.
Please take a few moments today to watch this short movie and know that YOU are Blessed this Holiday Season. Watch now!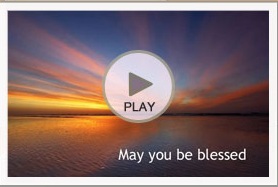 In giving Thanks this week for what we have, let's not forget to also extend a hand to those in need.
This year, consider creating thankful thoughts about the lists of to-do's or the people you'll see.  Now could be a time to offer something of yourself you don't in everyday life.
Take time before the hustle begins to actually set your intention for what energy you want to bring in the days ahead.
"As we express our gratitude, we must never forget that the highest appreciation is not to utter words, but to live by them." ~ John F. Kennedy
Our wish for you is to genuinely enjoy these special times and have a heart full of thankful abundance.  We're so grateful for you. Wishing you a very Happy Thanksgiving!
With Gratitude, Respect & Thanks!
Lilly
Being able to communicate with your partner is one of the core elements of any relationship. Without effective communication, it's difficult to discuss issues within your relationship or see things from one another's perspective.
In fact, there are several different aspects which come into play when we refer to communication – non-verbal actually makes up the majority of our communication with each other.
The way we act physically may have a bearing on our relationship as well as the way in which different words can have different meanings. Communication is something which can be developed and improved upon and there are ways you can do this if you feel like it is lacking in your relationship.
One of the best ways to improve communication within your relationship is simply to spend time with one another. Through the bonding process you pick up subtle nuances in how your partner reacts to certain things. For instance, if you are distracted or preoccupied from what they are saying, you might notice that they feel frustrated. Likewise, maintaining eye contact and good body language when your partner is talking to you will make them feel valued.
If you feel like you need outside help with the communication in your relationship you may decide to enlist the help of a relationship counsellor or opt for something a little more spiritual such as a tarot reading at TheCircle.
You may find that discussing your relationship with someone impartial can help to give you a fresh perspective on the issue as well as giving you advice you can use to move forward. It's best if you attend a counselling session as a couple so that you can both get maximum benefits from it – being in a relationship means working through issues together.
Don't feel disheartened if things don't change straight away. We live such busy lives that work and technology can easily find ways to intercept our lives. However, as long as you try and focus your attention on your partner, it will be worth it in the long run. Many couples find that arguments are completely normal from time to time, but if you have that strong communication in place then you're more likely to work past them.
It turns out that the thing that we protect the most and tuck it away..our vulnerability, is the path to healing. And it requires trust. In oneself… by knowing that we can handle the other person not responding in a way that we hope or expect. In the other, because they have shown vulnerability themselves.
Or, we have an in-the-body knowing (an intuition) that they have walked that little alley way while on their path which we are now walking. As I make myself vulnerable and open up, I find my own power. I reach a new level of trust within myself. And this opens me up for what I desire more than anything: connection–with myself and others.
We heal in relationships. We heal in connection to each other. Vulnerability cracks the door open. We may not get it the first time but we go for it.
As for me, I am pretty sure my guides and angels make this face once in a while as I figure it all out. Possibly, more often than that!
Most people come into your life temporarily simply to teach you something. They come and they go and they make a difference. And it's okay that they're not in your life anymore.
Not all relationships last, but the lessons these relationships bring to you do. If you learn to open your heart and mind, anyone, including the folks who eventually drive you crazy, can teach you something worthwhile.
Sometimes it will feel weird when you realize you spent so much time with someone you are no longer connected to, but that's exactly how it's supposed to be.
You are exactly where you're supposed to be. We all are. When life takes something from us, it is only to create space for something new to enter in our life. If one looks back at all the failures, setbacks, and conflicts in life, we will see that all of it was required for us to be exactly where we are now.
Don't let past relationships ruin your future. Don't let someone or something that didn't make it in your life continue to hurt you. If you do, you're still giving a portion of your life to something that no longer exists – it's like letting your happiness slip into a black hole. Learn the lesson, release the pain, and move on.
Scars remind us of where we have been, not where we are headed. Learn from your relationship lessons, and turn your wounds into wisdom.
Take your Life by the horns and Turn it around.
Choose not to be a victim, but a WARRIOR.
What you need to do with all relationships, including those that have that instant and deep connection, is let it be. You need to allow all of life, including close relationships, to flow and evolve. You need to let people be who they are, not what you want them to be. And above all, you must not try to control, push and prod, manipulate and orchestrate relationships.
Have the courage and the heart, the contentedness, to follow your own path, to be who you are and love being who you are, no matter what. Shine out and show us who you are, so that people who are looking for someone exactly like you can find you. Do not allow setbacks or even major betrayals to dampen your shine or your being.
Spiritual Awakenings
Tomorrow is Christmas once again. Most people will be spending it with their parents, or spouses, or children. I, like a minority of people in America, will be spending it by myself. And though it is Christmas, I won't be spending it quite like most people. While others are opening their presents, eating Christmas dinner, and other family traditions, I'll be reflecting on Christmases past. I'll remember how good I had it and the love that surrounded me. But I'll also be giving thanks for how good I have it now too. Though some circumstances have changed, I'm still very blessed, and it's important to acknowledge that. I am very grateful for my life. I hope you are too. I know there are good things coming too. All things in their time.
So in this season of hope, love, and happiness, I hope you have plenty of all of these.
Merry Christmas!
Not long ago a woman posted a blog comment stating that she (illegally) installed a monitoring program on her husband's computer "to see what he was up to."
Why is it that you have to push, and push just to get your spouse to admit something, but they continue to lie to your face?
…that is until you have proof. The quick answer may be that your spouse may not know HOW to rebuild the honesty.
If so, you are not a lone. Like the woman who commented, trust and honesty are BIG problems. In fact it's one of the single biggest problems couples face after an affair.
People honestly believe they know how to have open honest relationships. But honesty without this key ingredient (more on this in a second) is useless.
What I find most of the time is that VERY FEW people know how to rebuild honesty. That means people on both sides.
Many desperate people push and push their spouse to be open, but what they are doing is pushing them away by doing and saying the wrong things. For example, you may want to know why your spouse came home 35 minutes late, but your spouse may actually be afraid to give you those details. Why?
…because of the emotional outcome. Think about that for a second. They may be afraid of making matters worse. Even if they were stuck in traffic, they don't understand how to communicate the truth. My colleague Dr. Gunzburg has been helping couples for 35 years and three years ago we asked him to outline a specific program that teaches couples how to trust each other again.
Our requirements were simple. Teach a couple who doesn't feel connected, in love and at odds and show them how to start over with a fresh clean slate. Dr. Gunzburg knew exactly what to do.
Inside this new program, Dr. Gunzburg teaches you how to create a relationship where nothing is hidden and everything is exposed. Imagine pure honesty, and love surrounded by a protective fence where no adulterous woman (or man) can get in. This is possible and he can teach you, BUT…
…before you become too excited, let me warn you. You may not get exactly what you want. At least right away. This approach will most likely be completely different than what you think you know. However the success ratio for his clients has been very high.
You don't even need to have a willing spouse (at first).
For example, he doesn't preach forgiveness, he teaches something else… which completely takes the pressure off you and your spouse.
In addition you'll avoid saying "I'm sorry." Those two words, especially after an affair usually do more harm than good. Instead he'll coach you to do something else…
In Dr. Gunzburg's 35 years he's discovered 5 major factors that go into rebuilding honesty. Not building, I said REBUILDING. There is a big difference. Let me explain.
Last year about this time a couple I knew lost their house to a fire. Almost 75% of the house was destroyed. After they tore down the structure, they thought about rebuilding on the foundation. After speaking to several engineers they were quickly advised to tear the foundation up. Why?
Water inside the pipes of their walls and their radiant floors froze after the fire and the structural integrity was compromised.
That is why they rebuilt their house… from foundation to roof. And that is why you need to learn the strategy for rebuilding the honesty (especially after an affair.)
Recently we released a brand a program designed to help Rebuild the Honesty and teach you this special principle I've been talking about.
The principle that allows you to rebuild from the ground up.
This Program is for Couples
Who Need to Eliminate the Lies
This will be your manual if you really need help in this area. Dr. Gunzburg's program will show you both how to develop true honesty by doing this one special thing. His new program isn't fancy. In fact it's something you can download right away. However it's different and there are 3 very special parts to the program.
In fact it is a audio interview where he actually talks directly to you and gives you advice you can use right now. The interview is 1 hour and 35 minutes. You will learn specifically what to do and say. You will learn very specific techniques for talking to your spouse. This program is designed to teach the injured and the cheating spouse what to do.
In addition there is a 58 page program that outlines each of the principles with very clear instructions.
This isn't theory, these are clear instructions. All you have to do is follow them and they will work.
If your relationship feels like you cannot trust each other, than please invest in this program right now. It is very affordable at $39. Here's is just a sample of what you will receive.
How to diagnose which area of trust is leaking (and how to seal it).
This communication strategy will erase all suspicion and help your injured spouse feel safe again .
How to convince your spouse the affair is over.
The correct way to listen and help your spouse feel understood.
5 ways to build a transparent relationship. (Practicing this with your spouse will help you develop open and free communication.)
How to motivate your partner to share everything with you without making them feel like they are attached at the hip.
How to get your spouse to openly express their thoughts and feelings with you. (This strategy will help you reinforce the good things in your relationship and eliminate problems as they arise – eliminating any new resentment.)
How to get a clean slate and start all over again. (This process isn't easy, but it has proven effective for rebuilding trust and keeping the relationship healthy and strong for years.)
3 questions you need to answer when you've have an affair. (These are the top 3 three questions your partner wants to know in order to start over.)
How to keep the lines of communication free and open without shutting each other out. (There are 11 things that will instantly kill your chances at redeveloping a deep emotional connection. How many of these mistakes are you making?)
How to move on in your relationship and reduce the probability that another affair will happen again. (I will show you how to agree on new boundaries that will help you both feel safe and secure without feeling trapped, imprisoned or micro managed.)
How to build a fence around your relationship and keep danger out. (When trouble comes knocking, you will both know how the kick it out.)
Use this link to access the order page. Once you order you can immediately download the program, workbook and the mp3 interview so you can burn a CD or put it on your ipod.
Remember, everything you do right now in your relationship is either helpful or harmful. You can choose to make things better or worse.
Use this link now to get started. We offer this program with a full 3-month guarantee. Use it… if you don't results soon, we'll issue you a refund.
How to Rebuild the Honesty will give you specific step-by-step strategies you need to save your relationship and start over with a clean slate.
Wishing you hope and healing for your marriage!
3 Necessary Ingredients for Falling in Love Again
After an affair, when your marriage has been through a meltdown, you may wonder how to pick up, move forward—and feel love for your spouse once again.
Maybe you've done the work necessary to save and rebuild your marriage: worked through negative thoughts and images, and gotten off the emotional rollercoaster to something resembling solid ground. Many couples want to know: how do I fall in love with my spouse again?
In this blog, I'll give you three key ingredients that need to be in place in order to be successful at finding love once more with your spouse.
Moving toward Love
When your spouse cheats, it unleashes a torrent of negativity into your relationship. If you cheated, you may feel your spouse hates you—and they may think they do, too.
But if you have been working together to save your marriage, it's safe to say that underneath the pain and suffering wrought by the affair's revelation, there is more than likely some remaining feelings of love. Love is a strong emotion and bond, and even an affair isn't always powerful enough to break it.
Marriages have to weather many storms—and an affair ranks up there with death of loved ones in terms of intensity of storm-weathering. In fact, it's possible that there are other points within the marriage where one or both partners may feel as if they've fallen out of love, without an affair being the cause.
If you and/or your spouse truly want to be in love again, it is possible. It's also possible to build a stronger marriage than you ever had before.
After your spouse cheats, you may think this is the last thing that could ever happen. But there are many marriages that, after experiencing a complete rupture of the relationship, are able to mend it into something with a more solid foundation.
Often, those weak areas that were never addressed as foundational rules early in the relationship are now woven into the relationship, binding the partners together better than ever before.
To get to the point of falling in love again, let's look at the ingredients that need to be in place in your relationship.
Necessary Relationship Ingredients for Falling in Love Again
Falling in love again will take time, as well as commitment and resolve in working to save your marriage. After an affair, you know that things must change in your relationship. Those changes take time and practice.
Three of the ingredients that are part of these relationship improvements include:
Ingredient #1: Transparency
After an affair, a sense of trust in your spouse (or your spouse's trust in you) has been ruptured. Clandestine activities took place, and there is no reason for the victim of an affair to assume that just because a cheater says so—clandestine activities aren't still happening or will happen again.
By developing a code of transparency, where you share what you're doing and who you are seeing with your spouse, feelings of trust can be rebuilt. This type of sharing is a habit that must be formed to help the trust rupture heal, enabling a feeling of safety within the relationship to be experienced once more.
Ingredient #2: Conflict Resolution
The way you and your spouse have traditionally resolved conflicts may need an overhaul. If every disagreement dissolved into screaming fits and/or silent treatments—then it's time to look at more meaningful ways to respectfully handle differences.
You won't always agree 100% with your spouse. You are both individuals. But, creating an atmosphere of caring and understanding can help rebuild your marriage bonds. It's hard to feel a sense of love if one or both spouses feel they aren't respected, their opinion isn't appreciated, and they aren't understood.
Conflict resolution is another habit that must be formed, with clear parameters to help you handle conflicts in a collaborative way.
Ingredient #3: Communication
Many couples feel that the root of their problems is their inability to effectively communicate with one another. That can mean you don't know how to tell your spouse what you need, or your spouse feels you don't listen to him or her. Or, maybe your spouse asks questions that only provide an opportunity for you to respond with a "yes" or "no," so no true conversation takes place.
To fall in love again, you need to be able to communicate effectively with your spouse—and that means identifying where communication is coming up short between you. Good communication is a skill, and practicing the art of conversation is another habit to form, bringing you closer to your spouse.
My best wishes for you as you move forward in your marriage and find love once again with your spouse.
Are you ready to fall in love with your spouse again?
What are the roadblocks to falling in love with him or her?
Are the three relationship ingredients within this blog present in your marriage right now?
What type of work do you think you both will need to do before you're able to say "I love my spouse again?"
Please share your thoughts and experiences regarding falling in love again with your spouse by leaving a comment below.
Wishing you hope and healing for your marriage,
Stephanie Anderson
Editor-in-Chief
Marriage Sherpa
We live in a world of opposites that we often experience as conflict. But fortunately everything eventually balances with its opposite – absolutely everything! The nature of duality implies an underlying unity. So whenever one side of duality is isolated, expressed or identified, the opposite is always a potential and immediately sought. One side of any duality cannot exist by itself, except through repression of its opposite. Or said another way, one side does not exist by itself and cannot be isolated except in a hypothetical sense. What holds a duality together to create a unity is tension.
Tension is the bond of opposites. It is because of tension that growth takes place and evolution is possible. There are always forces operating against each other, and it is this which makes life interesting, exciting, challenging, frustrating and fulfilling. All healthy and growing relationships embody this tension. Two people who are very similar might have a pleasant relationship but they are unlikely to be catalysts for each others growth.
When a person does something contrary to one's nature or inherent goodness, there is an impulse to balance it with something natural and good. This is conscience, we say. But conscience is the voice of balance within the psyche. So, too, when a person does or expresses something in a positive or good way, there is an impulse toward the negative or dark side. Many people, because of their superficiality or ignorance, act on this impulse, manifesting it outwardly through negative behavior. The result of the negative behavior, which was considered acceptable because of rationalization when done, often leads to guilt or some self-recrimination, which then might lead to some positive choice or another negative act, depending on the consciousness of the individual.
The negative impulse, following positive expressions, has the purpose of making us aware of some inner negative within our subconscious that is wanting to surface in order to be resolved. Through this kind of awareness, there grows the ability to express increasingly the light, love and power that naturally exists within each of us. Through awareness we become empowered and we eventually realize that we have choice in every situation, that we can choose to respond or to react.
It is interesting to observe the principle that all energy follows the path of least resistance. Another principle of life is that tension always seeks resolution. Putting the two principles together we can say that tension always seeks resolution through the path of least resistance. Examples of this might be that ignorance seeks awareness through the experience of not knowing what is needed or desired in any given situation; fear seeks courage through the experience of feeling inadequate; fear seeks love through the experience of being separate or isolated.
Whenever we want to create something, make some changes or expand consciousness in some way, we need to create the appropriate tension that will bring the results (resolution) that we are looking for. The question we ask must be the right question related to our goal or direction. This means we must choose our words carefully.
The greatest tension for expanding consciousness and 'creating soul' is the tension of opposites between personality and soul, such as the simultaneous presence of fear (personality) and courage (soul). The fear prompts one to fight or flight, while the courage prompts one to stand up to what needs to be faced. These opposite urges naturally and strongly seek resolution so action can take place. Tension would cease if either of the opposites was repressed or avoided. Both must remain equally present in order for a transformation to occur.
A similar tension that is experienced quite often is the basic fear-love opposition. The soul's nature is love which constantly seeks union, cooperation, and support with the other. The personality's tendency, rooted in a sense of separateness and fear, seeks security, individuality, control and independence. While the personality dominates there is no tension. When the personality is passive or not active and soul seeks to inspire or express, there is also no tension. There needs to be active participation on both parts, soul and personality, to create tension.
When there is wounding, crisis or even inspiration, the soul often becomes active and creates a tension with the personality. This tension seeks resolution, which is not a suppression of either side of the tension, but a union of the two to create something greater. This results in a deeply authentic expression of one's true nature.
If we want to keep a creative process moving along, we need to ask the questions and be open to the answers that do not stop the process. Every resolution must give rise to a new tension to keep a process moving. If you ask: "How should I do this?" and you answer: "I don't know," you have a resolution that does not create further tension. The process then stops. One answer that would create further tension might be, "I could be more open to …" You do not have to give a final or definitive answer to questions, but an answer that is honest or plausible, but which can give rise to another question.
This same process must be applied when seeking to become more authentic. Ask questions related to authenticity, and give answers that create new tensions to keep the process going further and further into the center of one's being – to the transpersonal levels of life.
The most basic question to ask often regarding one's authentic nature is: who am I? Obviously there is no definitive answer. But whenever we ask ourselves this question we must give ourselves an answer which can be questioned further. For every answer ask another question that takes you deeper into understanding and connection with your true self.