Wherever you find yourself on this journey through life, from our homes to yours, we wish you a joyous and fulfilled Thanksgiving.Now more than ever, we can look around and see people in far worse shape than we are, and people in better shape.
Our hope is that we can cast aside those differences to band together for this wondrous planet, and all its people, great and small.
I truly believe that in these uncertain times, we are all in this together and it's these  relationships that will eventually turn this world around and we will begin to enjoy the abundance that we all deserve.
We here at Whispy.com are especially thankful for all the members of our community, and take special pride in participating in your journey of self discovery.
It is my sincere hope that you and your family have a wonderful and safe Thanksgiving and holiday season. In the spirit of the season, I would like to express my gratitude to you for your continued support and friendship!
May You Be Blessed!
Please join me in my resolve to be thankful for the blessings that we share, and to commit to using those blessings to enhance the lives of others that are less fortunate than ourselves.
Please take a few moments today to watch this short movie and know that YOU are Blessed this Holiday Season. Watch now!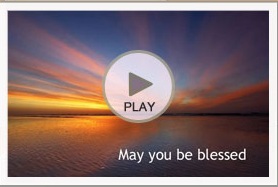 In giving Thanks this week for what we have, let's not forget to also extend a hand to those in need.
This year, consider creating thankful thoughts about the lists of to-do's or the people you'll see.  Now could be a time to offer something of yourself you don't in everyday life.
Take time before the hustle begins to actually set your intention for what energy you want to bring in the days ahead.
"As we express our gratitude, we must never forget that the highest appreciation is not to utter words, but to live by them." ~ John F. Kennedy
Our wish for you is to genuinely enjoy these special times and have a heart full of thankful abundance.  We're so grateful for you. Wishing you a very Happy Thanksgiving!
With Gratitude, Respect & Thanks!
Lilly
Tomorrow is Christmas once again. Most people will be spending it with their parents, or spouses, or children. I, like a minority of people in America, will be spending it by myself. And though it is Christmas, I won't be spending it quite like most people. While others are opening their presents, eating Christmas dinner, and other family traditions, I'll be reflecting on Christmases past. I'll remember how good I had it and the love that surrounded me. But I'll also be giving thanks for how good I have it now too. Though some circumstances have changed, I'm still very blessed, and it's important to acknowledge that. I am very grateful for my life. I hope you are too. I know there are good things coming too. All things in their time.
So in this season of hope, love, and happiness, I hope you have plenty of all of these.
Merry Christmas!
We live in a world of opposites that we often experience as conflict. But fortunately everything eventually balances with its opposite – absolutely everything! The nature of duality implies an underlying unity. So whenever one side of duality is isolated, expressed or identified, the opposite is always a potential and immediately sought. One side of any duality cannot exist by itself, except through repression of its opposite. Or said another way, one side does not exist by itself and cannot be isolated except in a hypothetical sense. What holds a duality together to create a unity is tension.
Tension is the bond of opposites. It is because of tension that growth takes place and evolution is possible. There are always forces operating against each other, and it is this which makes life interesting, exciting, challenging, frustrating and fulfilling. All healthy and growing relationships embody this tension. Two people who are very similar might have a pleasant relationship but they are unlikely to be catalysts for each others growth.
When a person does something contrary to one's nature or inherent goodness, there is an impulse to balance it with something natural and good. This is conscience, we say. But conscience is the voice of balance within the psyche. So, too, when a person does or expresses something in a positive or good way, there is an impulse toward the negative or dark side. Many people, because of their superficiality or ignorance, act on this impulse, manifesting it outwardly through negative behavior. The result of the negative behavior, which was considered acceptable because of rationalization when done, often leads to guilt or some self-recrimination, which then might lead to some positive choice or another negative act, depending on the consciousness of the individual.
The negative impulse, following positive expressions, has the purpose of making us aware of some inner negative within our subconscious that is wanting to surface in order to be resolved. Through this kind of awareness, there grows the ability to express increasingly the light, love and power that naturally exists within each of us. Through awareness we become empowered and we eventually realize that we have choice in every situation, that we can choose to respond or to react.
It is interesting to observe the principle that all energy follows the path of least resistance. Another principle of life is that tension always seeks resolution. Putting the two principles together we can say that tension always seeks resolution through the path of least resistance. Examples of this might be that ignorance seeks awareness through the experience of not knowing what is needed or desired in any given situation; fear seeks courage through the experience of feeling inadequate; fear seeks love through the experience of being separate or isolated.
Whenever we want to create something, make some changes or expand consciousness in some way, we need to create the appropriate tension that will bring the results (resolution) that we are looking for. The question we ask must be the right question related to our goal or direction. This means we must choose our words carefully.
The greatest tension for expanding consciousness and 'creating soul' is the tension of opposites between personality and soul, such as the simultaneous presence of fear (personality) and courage (soul). The fear prompts one to fight or flight, while the courage prompts one to stand up to what needs to be faced. These opposite urges naturally and strongly seek resolution so action can take place. Tension would cease if either of the opposites was repressed or avoided. Both must remain equally present in order for a transformation to occur.
A similar tension that is experienced quite often is the basic fear-love opposition. The soul's nature is love which constantly seeks union, cooperation, and support with the other. The personality's tendency, rooted in a sense of separateness and fear, seeks security, individuality, control and independence. While the personality dominates there is no tension. When the personality is passive or not active and soul seeks to inspire or express, there is also no tension. There needs to be active participation on both parts, soul and personality, to create tension.
When there is wounding, crisis or even inspiration, the soul often becomes active and creates a tension with the personality. This tension seeks resolution, which is not a suppression of either side of the tension, but a union of the two to create something greater. This results in a deeply authentic expression of one's true nature.
If we want to keep a creative process moving along, we need to ask the questions and be open to the answers that do not stop the process. Every resolution must give rise to a new tension to keep a process moving. If you ask: "How should I do this?" and you answer: "I don't know," you have a resolution that does not create further tension. The process then stops. One answer that would create further tension might be, "I could be more open to …" You do not have to give a final or definitive answer to questions, but an answer that is honest or plausible, but which can give rise to another question.
This same process must be applied when seeking to become more authentic. Ask questions related to authenticity, and give answers that create new tensions to keep the process going further and further into the center of one's being – to the transpersonal levels of life.
The most basic question to ask often regarding one's authentic nature is: who am I? Obviously there is no definitive answer. But whenever we ask ourselves this question we must give ourselves an answer which can be questioned further. For every answer ask another question that takes you deeper into understanding and connection with your true self.
NEW in paperback, Arielle Ford's THE SOULMATE SECRET, the international bestseller that has sparked THOUSANDS of happy marriages.
Have you ever wondered what it takes to find the love of your life?
Is it your dream to find a life partner who will love, cherish and adore you?
Thirteen years ago, my good friend Arielle Ford manifested the love of her life and became a first-time bride at age 44. In her bestselling book, The Soulmate Secret: Manifest the Love of your Life with the Law of Attraction, she reveals the exact prayers, rituals, processes and projects she used to manifest her soulmate.
If you desire to manifest TRUE LOVE, this guide is for YOU.
In The Soulmate Secret Arielle provides step-by-step instruction that shows you how to take control of your romantic destiny by using the Law of Attraction. She knows, from personal experience, that finding true love is possible for anyone (at any age) if you're willing to prepare yourself to become a magnet for love.
"I reveal the exact techniques I used to bring my soulmate into my life at age forty-four. And yes, they'll work for you, at any age."
Arielle and her soulmate, Brian, have been happily married for over twelve years. In The Soulmate Secret she shares powerful techniques to prepare your mind, body, spirit and home for the soulmate your heart truly desires.
This ancient formula reveals that our Universe is set up to deliver the people and things into our lives that are consistent with our personal belief system.
Think you've already "tried" everything? YOU'RE WRONG! Chances are, you have left out some of the MOST important ingredients, like:
* Daily "feelingizations"
* Feathering the nest
* Living as if
* Savoring the waiting
WHAT ARE "FEELINGIZATIONS?"
THE SOULMATE SECRET includes Arielle's original "feelingizations," a series of unique processes that are the "missing link" to the manifestation process. These gentle, guided meditations allow you to re-experience feelings of love and appreciation in order to begin powerfully manifesting NEW LOVE.
To begin manifesting your soulmate NOW, click here
Arielle will introduce you to a dozen men and women who have used these techniques to manifest love, including readers of all ALL ages from around the world who have found true love using The Soulmate Secret as their guide.
WHAT'S IN IT FOR YOU?
Buy THE SOULMATE SECRET today and receive INSTANT gifts to get you started RIGHT NOW, including a 90-minute audio workshop, an e-book, a visioning video and much more!
If you are serious about having Love in your life in 2011 now is the time to take action!!
Buy the book, then visit www.soulmatesecretbook.com for your free Gifts!
What People Are Saying:
"The Soulmate Secret will inspire you and give you a glimpse that this can be a magical journey and you can truly attract, manifest and find your soulmate." – Deepak Chopra, author of Buddha
"Arielle Ford provides a beautiful way to let go of any hurts of the past and bring new love into your life today. Practical, inspiring, and hopeful, The Soulmate Secret leaves even the most cynical about love ready to find a soulmate." – Marianne Williamson, author of Age of Miracles
"Arielle Ford, in inspiring and encouraging terms, offers from her direct experience how to prepare in consciousness, heart and spirit to magnetize, recognize and respond to the soul's call for an authentic, conscious love relationship."
- Michael Bernard Beckwith, author of Spiritual Liberation
Donating to the needy might not be at the top of everyone's shopping list, but that's why physical reminders of  the importance of giving are needed. Caught up in the commotion of our own lives, we can all use help overcoming  the distractions and indifference that prevents us from helping to alleviate suffering in our communities.
For many of us, it's a Thanksgiving tradition to drop a few coins in the Salvation Army's red kettle outside our local grocery. It's quick, easy, and has real impact – last year, more than $139 million was raised by red kettles to provide services ranging from hot meals to warm beds for homeless and impoverished Americans.

This year the need is greater than ever, with more than 44 million Americans on food stamps.
While you're out doing your grocery shopping today or tomorrow, be on the lookout for stressed-out impoverished moms who don't have enough money to buy good food, and slip them a five, a ten, or a twenty. It is not going to make a difference in your life-style. And when you see those worn-looking children in the cart, or hanging on the moms, be sure to compliment the mom on what a good job she is doing, managing her child in a crowded store in these times when money is so tight.
It's difficult to give people money sometimes without them acting a little insulted. Here's how we do it:  We put money in five or ten envelopes, inside a little card. On the outside, we write, "To a good mom." On the inside, we write "Here's your bonus for being a good parent. Maybe you can buy something extra healthy for your child and you to eat.  Happy Thanksgiving from Someone who cares.."
Then I say "Congratulations," and slip away.
Pledge to do your part to fight hunger in your own community this holiday season. In giving thanks this week for what we have,  let's not forget to also extend a hand to those in need.
BE the change in your world.
"I am only one, but I am one. I cannot do everything, but I can do something." Helen Keller
Relationships do not really end – they only become redefined. And no matter what experiences we have, they all afford us opportunities for growth and great Self-realization.
"Who among us hasn't been devastated by the loss of a relationship – whether through separation, divorce, or death? Most of the time, we can't see beyond the present moment and mistakenly believe that life could never be as good without that other person in our daily lives. By the end of the journey through Lissa Coffey's book, Closure, we come to realize that we will be better for having loved, and life will be even sweeter when we start to live it again!"
Through the myriad forms of relationships we experience over the course of a lifetime, we have the opportunity to learn about ourselves-to see how each relationship, no matter how challenging or difficult or joyful, causes us to change, to grow, and even to discover unknown inner strengths. In Closure and the Law of Relationship: Endings as New Beginnings, lifestyle and relationship expert Lissa Coffey show us how the Law of Relationship works to our benefit to help us improve our lives.
The universe teaches us that relationships don't end," Coffey says. "We remain connected to the people in our lives through our memories and shared experiences. Coming to terms with the changes in our relationships is what will bring us closure." With real-life examples, Transformation Applications, and Wisdom Affirmations throughout, Coffey has created a practical, spiritual guide that offers a five-step process to help us achieve a sought-for peace of mind and greater Self-realization.
Continuing the trend of celebrities caught with their pants down – literally and figuratively – is Jesse James, estranged husband to Sandra Bullock.
Psychologically, celebrities and politicians are more prone toward a self-medicated high to temporarily cancel out the stressful emotions they feel, as I explain in "Adultery the Forgivable Sin."
Of course, I'm not suggesting that this can excuse their actions – rather it's a reason why news of politicians and celebrities engaging in affairs is, sadly, relatively common. This type of behavior is becoming an epidemic and is a disease similar to alcoholism – and it's time to stop it.
We need to stop glamorizing it, or – alternatively – bastardizing it, accept that it happens and move on. I believe that we CAN cure and forgive adultery (an idea I go into in-depth in my book by the same name.) Politicians have a high burn out rate and they're looking to alleviate the pressure and stress – what I call the biochemical craving for connection.
This can easily become a self-enforcing cycle: politicians and others of us under a lot of stress (and let's face it, nowadays who ISN'T under a lot of stress!?) are looking for a release from this constant pressure.
An illicit affair provides the biochemical connection we're craving, along with that high and thrill of a new romance. But keeping up the charade only causes more pressure. And so the cycle perpetuates itself.
What can we learn from Sanford, Edwards, Woods, James (and others like him)?
1). The behaviors that stimulate these feelings can easily become addictive.
For instance, for any addict, the choice to self-medicate in any number of ways—with alcohol, medications, sex, or money—can begin with a desire to relieve stress or mute depression. The addiction then progresses to a preoccupation with where their next "fix" will come from, and often involves a strong desire to create rituals around obtaining the "high." This preoccupation becomes a compulsion—to use drugs or alcohol, or to have sex, or to shop—followed by depression and despair as the effects wear off, leading to the beginning of the cycle all over again.
2).  It's a way of over-riding true emotions by opting for a "high" instead.
Many cheating partners use an affair to self medicate a deeper problem within the marriage.
3). Learn what your subconscious is telling you before it's too late.
Affairs are a way of acting out – not talking out – extreme feelings in a person's life. Don't make the mistake of acting and not talking – it's impossible to take back such a decision.
4.) Statistics tell the story
50% of first marriages end in divorce, 66% of 2nd marriages, and 70% of third marriages end in divorce.  My book, out in paperback now, Make Up Don't Break Up: Finding and Keeping Love for Singles and Couples, has new chapters and advice for how to heal, communicate effectively and stay together, offering couples real hands on techniques for overcoming adversity.
Dr. Bonnie Eaker Weil is internationally acclaimed and one of America's best-known relationship experts; named by New York Magazine as one of the city's top therapists. Join her for a Sex, Money and Infidelity teleconference, June 30th at 4 pm with fellow relationship expert and author Tammy Nelson.  You can also sign up for her Newsletter here. Dr. Bonnie has appeared on the The Today show, CBS Saturday Early Show, Oprah!, A Current Affair, The View, Sally, Ricki Lake, Montel, Maury Povich, and Extra. Her work has also been featured in Good Housekeeping, The New York Times, New York Daily News, USA Today, Cosmopolitan, Ladies Home Journal and many others.
Additional Reading: How To Survive An Affair
Throughout the year, there are plenty of holidays you might like to celebrate more than once.  Kids would probably like a couple extra days of Christmas presents and Halloween candy…two Valentine's Days for your wife…and I would give plenty of thanks for an extra day of pie, turkey, stuffing and…well, more pie.  But more than any of those, the one day I say deserves as much repeating, reverence and recognition as it can get is today—Memorial Day.
Unlike most holidays, the sentiment behind Memorial Day isn't abstract—it's as concrete and immediate as today's headlines. Officially speaking, Memorial Day is a United States federal holiday observed on the last Monday of May. Formerly known as Decoration Day, it commemorates U.S. men and women who died while in the military service.  Now, you don't need a history lesson to understand the sacrifice made by those who wear an American flag on their arm and put themselves in harm's way—just watch tonight's news.
We didn't start celebrating Memorial Day until after the Civil War, but it was during that conflict, November of 1863, that President Abraham Lincoln gave his historic Gettysburg Address and eloquently laid out the simple yet profound idea that lies at the heart of this day:
It is for us the living, rather, to be dedicated here to the unfinished work which they who fought here have thus far so nobly advanced. It is rather for us to be here dedicated to the great task remaining before us – that from these honored dead we take increased devotion to that cause for which they gave the last full measure of devotion – that we here highly resolve that these dead shall not have died in vain – that this nation, under God, shall have a new birth of freedom – and that government of the people, by the people, for the people, shall not perish from the earth.
"The last full measure of devotion"—a beautiful phrase describing a tragic consequence.  And while the fight has moved from within our own country to conflicts overseas, the giving of your life in service to your country remains a uniquely sacred act.  American soldiers are fighting and dying in Iraq and Afghanistan, and the sad reality is those are not the last two wars that will ever need fighting.  On this Memorial Day and all the days before and after it, we must remember those in our military who bravely served and never made it home.
Just as we aren't just Christians on Christmas or patriots on the 4th of July, we owe more to the fallen than just remembering them on Memorial Day.  Let today mark the beginning of your year-round remembrance, and never forget that the price of  living free to celebrate this day with your family was paid by those who wore a uniform, carried a gun, and gave "the last full measure of their devotion."
God bless you, your family, and the United States of America.
At the end of our lives we will not remember how much money we made, how many ball games we watched, or how many things we possessed. What will come back to us in a brilliant and blinding light will be … the quality of the relationships we formed with those we loved; our family, our partners, our children and our friends. ~ LillyAnn (2001)
As a result of my deepening interest in truthful ideas, quite a few of my friends feel I have gone off the deep end, and I have noticed a growing separation between us as I work more and more for my own spiritual freedom. It is not that I don't care for them, but rather I am becoming less concerned about the things that have always driven all of us.
My fear is they will eventually want to have nothing to do with me. Is it normal for friendships to pass as people change their life and level? Is this what Christ meant when he said, "Let the dead bury their dead"?
Yes, quite often old friends will fall away as you work on changing your interior relationship and begin seeing more about this life and its true purpose. Think of the company that a caterpillar keeps and then, as it is transformed, how its new friends have wings and inhabit the sky. Letting go of those who want to remain earthbound is at least in part the true inner meaning of this passage of Christ's that you have cited.
Because I see it as counterproductive to my spiritual work, I have recently stopped sharing my negative states with a person near and dear to me, a friend who is also a practicing psychotherapist. Now he seems threatened by this new action on my part. He sees "sharing one's feelings" as the way to achieve and maintain intimacy. I don't feel that I can go back to the relationship the way it was. Can you comment on this?
Congratulations! Through your inner work, you have stumbled onto a great discovery. Your sensing and understanding of this change in relationship is accurate. This person needs to feed on your weaknesses in order to feel strong. By your refusing to supply the food (of negative concerns), the creature feeding suddenly shows itself. Don't be afraid to see all of this and its implications. The change that must occur as a result of your choice not to be in a conspiracy of woes will be the dawning of a new and higher consciousness within yourself.
How do we find others who are also searching for their true selves? At times the search causes us to leave former friends behind — not because we are better, but because we are different.
Here is a highly encouraging thought: The study of Truth leads us to those relationships that are beneficial to the Truth we are studying. It could be said that as you grow in your love of Truth/God, your newly emerging nature is a law unto itself that naturally repels what is dissimilar to it and likewise attracts what is helpful, healthy, and loving. In short, while it is good to find others who are interested in the Truth as a part of our own free will, the search for others who are embracing their true nature is ultimately directed by our own wish for the Truth.
I am having trouble understanding how to leave relationships with my friends and family alone. It seems that the changes I feel are affecting them, but neither they nor I understand some of these changes. It is an extremely confusing time for everyone in my life. Can you help me ease this effect?
The Truth asks us to give it its way in our lives. The relationships established before the dawning of any such light within us are naturally going to be put through necessary changes by the inclusion of this new understanding as it dawns within us. Try to understand that we live in a world of which we see only a tiny, tiny part. But even in those small glimpses of our physical reality can we see hints of the celestial one. What happens to the creatures living in any environment when that environment is changed? Some naturally stay, some must leave, and most importantly, as it concerns our work, new creatures are attracted. Continue with your work. Be willing to let the chips fall where they may with all of your relationships. Be kind, but above all, be true. The rest will take care of itself.
At times it seems to me that the more I realize about the awesome nature of spiritual love, the more loneliness I feel in my current human relationships. I long to share my discoveries with others, but who do I turn to?
A certain kind of loneliness, of feeling ourselves all alone, is a necessary portion of the path to the higher life. This sense of being alone comes out of realizing what are the inherent limitations in our actual relationships in this life, combined with a growing spiritual longing to commune with others in a deep and meaningful way. Go through this. We easily forget that there is a God, a Great Intelligence that guides the steps of anyone willing to put Him/Truth before all else. This same Intelligence will lead you to new relationships, inner and outer ones, in which not only will you be able to express the love you feel for the Truth, but this same love will fill you as well.
Be True To Yourself Even When Others Don't Want You To!

"Waiting on others to approve a change you know you must make in your own life — an action you must take that will likely lessen your dependency upon them, and perhaps drive them to make changes in their habitual choices — is like hoping that a snowman looks forward to a spring thaw." ~ Guy Finley
Related Reading:
Seeker's Guide To Self-Freedom: Truths for Living
Free Self-Improvement Starter Kit:  Features the extraordinary ideas of best-selling author and renowned success expert Guy Finley. Includes a phenomenal 60-min MP3 audio program, '5 Simple Steps to Make Yourself Fearless'; exclusive access to over 75 MP3 downloads in 'Guy Finley's Wisdom Library'; the immensely practical '30 Keys to Change Your Destiny' ebook; plus a stirring song track from the sacred music CD, 'Door of My Heart.' A $120 combined value. Grab you free kit today!