Psychic Medium Anna Simon
Psychic Medium Anna Simon is a professional psychic medium, clairvoyant, spiritual intuitive teacher and energy healer.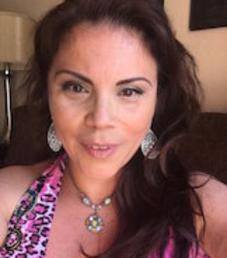 Anna is a natural born psychic medium and spiritual teacher for over 25 years. She speaks directly with your angels and guides. She is uncannily accurate with names, dates, details in her readings. Listed #11 for the 2015-2016 as The Best Metaphysical Teacher in the World. Anna is one of the best soulmate and relationship psychics in her field.
Born with the gift of second-sight, Anna also has the ability to easily connect with the 'other side' as a medium. As a child, Anna recognized that she had special abilities; however, she did not fully comprehend her gifts as a psychic medium. She was unaware that she was communicating with Angels.
She would have visions and receive messages for others. As the years passed, she began to have encounters with psychic phenomena. During this time, as a young adult, she offered psychic readings for friends and family. This further propelled her gift and enabled her to hone her gift to become validated in her work today.
Psychic Medium Anna Simon is different from other psychics because through her teachings she also provides her clients with the tools to lead a better life. She will teach you how to manifest your true desires with simple and effective techniques.
Anna empowers you by giving you accurate psychic readings including names, dates, and descriptions of your true soulmate and spiritual path. Her energy healing is preformed through loving Universal Energy. God has given her great gifts that she wants to share with you to help you to be happy in life.
Today, Anna is doing her life's work and true calling – attracting wonderful people into her life. She manifested a loving happy marriage, financial success and true inner peace. She wants you to be as happy and fulfilled as she is in her life. Read her message about fulfilling your dreams through God's love that resides within you.
Call now ☎  888-626-7386 ext. (dial-in ID) 138368 👈