Psychic Madame Scarlett
Psychic Medium Madame Scarlett is a professional psychic medium, Western and Vedic astrologer, tarot card reader, dream interpreter spiritual healing counselor, and distance healer. Accurate, straight forward, 3rd generation psychic, Madame Scarlett will also communicate with your Spirit Guides to deliver important personal messages from them, for you.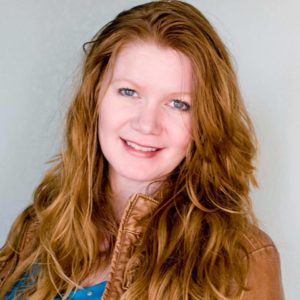 She has 20+ years of study completed in Western and Vedic Astrology and Spiritual healing. Madame Scarlett is spiritually attuned and receives psychic impressions that she uses to help guide her clients in a way that strengthens them to make the best choices for themselves, so they are best equipped to navigate the path that lay before them. She can pick up on things that are not obvious to most as she receives strong messages from her Spirit Guides.
"I believe that these very obstacles are placed in our paths to make us stronger in our growth towards our divine purpose in life. I will not tell you that your road will be clear, sometimes it is shaken up because it is necessary for growth. Life buy test prop is not meant to always be comfortable all the time. Sometimes when we don't get what we wish for,we can look back and be grateful that we did not."
Psychic medium Madame Scarlett is also a master dream interpreter and communicates with spirit guides. Psychic intuitive, empathetic, clairvoyant, Madame Scarlett has the ability to give dates, predetermine outcomes and give descriptions or important people that may play a role with future events in your life or connect to those from your past. She comes from of family of spiritual advisers and began her studies of esoteric sciences at a very young age. She was really drawn to study both vedic and western astrology early on, which led her to use it as a tool for her other gifts.
"All my life I have received strong feelings when something is not right or something unfortunate is going to occur. In the past I have declined to go on trips that have resulted in accidents and may have resulted in casualty had I gone. I have also had precognition dreams and nightmares of events that have unfolded before they have occurred. I am highly empathetic which can be a blessing and a curse as it leads to me to avoid situations and people that do not feel right. But as I have developed my gifts over the years, I have been able to use them to help others."
Psychic Medium Madame Scarlett draws upon 20+ years of astrology and tarot to discover what it is hidden. She is an empath clairvoyant connecting with guides, to give you the answers you need to know. She will help you to move forward in a positive direction that is right for you. Madame Scarlett provides spiritual healing and will guide and motivate you to stronger confidence so that you can better overcome obstacles that challenge you.
Call now ☎ 888-626-7386 ext. (dial-in ID) 138391 👈
First time callers of Psychic Medium Madame Scarlett will receive a complimentary 3 minute free psychic reading. Get a free Psychic reading by phone or online psychic chat. Each new caller will receive 3 free minutes with Madame Scarlett so you can find the best match and see if you connect!