Astrologer Neil Ormsby
Astrologer Neil Ormsby is a professional astrologer, psychic psychic clairvoyant and tarot card reader living in England, UK. He has been reading astrological birth charts and tarot cards for 29 years.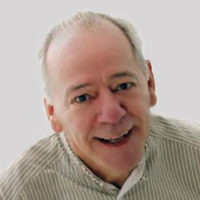 The Moon has a bewitching entrancement unlike that of the Sun. It has been an entity of mystery and worship for many centuries, responsible for the fluctuation of the daily tides.
I have always been fascinated by the planets in the sky and I like to think that I am different from other astrologers.
When I read a birth chart, I can see things that are not really coming from the chart itself, because when I do astrology readings I use clairvoyance as well.
We are put here on the earth plane for a reason, some people find it in early years, some when they are older, others late in life.
Our lives are like a book, and any major changes that occur represent a chapter ending, and a new one beginning.
Yes our life's work in cycles.
Call now ☎ 888-626-7386 ext. (dial-in ID) 139617 👈

First time callers of  Astrologer Neil Ormsby will receive a complimentary 3 minute free psychic reading. Get a free Psychic reading by phone or online psychic chat. Each new caller will receive 3 free minutes with Astrologer Neil so you can find the best match and see if you connect!