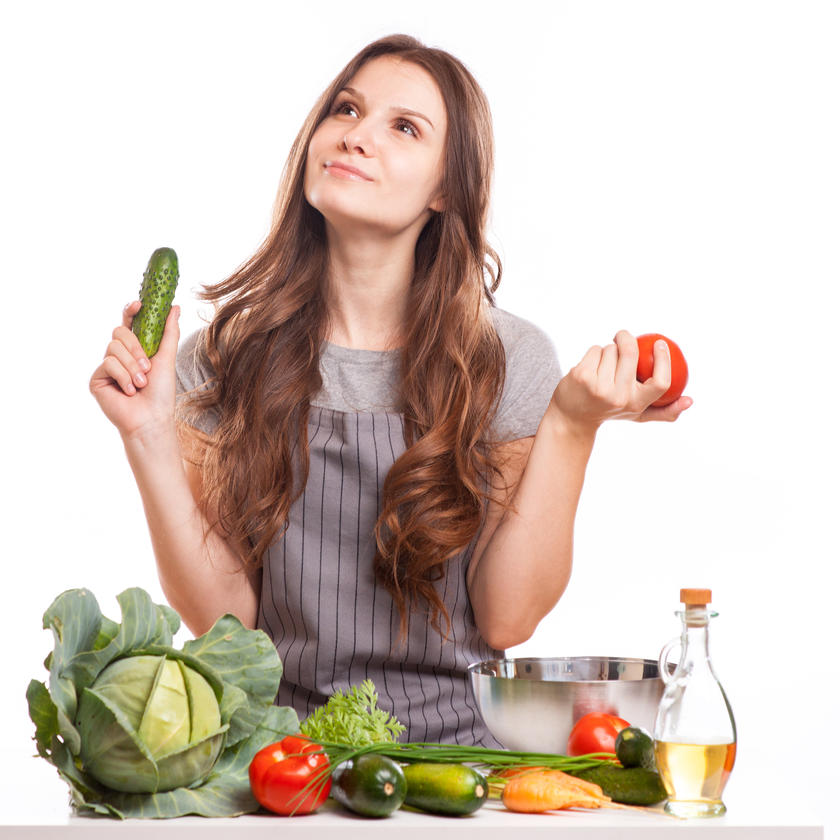 Intuitive cooking without recipes?
Learn how to be a creative cook and prepare meals on the fly!
Never limit a creative cook to exacting recipes. Following a recipe can be cumbersome and frustrating. What ingredients can you substitute, if any, and in what quantities?  What if you don't have the called-for utensils or kitchen appliances? What is Panko? And no, your grocery store doesn't carry it!
You know those people who can look in the fridge or pantry, and just throw something together without a recipe? I like to call these people intuitive chefs. They understand what flavors taste good together and are familiar with basic intuitive cooking principles. That's me!
I followed the recipe word for word, and it took hours, but the result was awful. So what if I just eyeball it? And there you have it.. I just eyeball it. I cook by the "seat of my pants"! THIS is Intuitive cooking. Go with your gut!
How to be a creative, intuitive cook
(even if you're afraid of the kitchen!)
Here are some easy ways to begin to cook mindfully. Enjoy the unfolding of the process and your food will be filled with so much more than just nutrients! Meals will be filled with your love and inspiration.
Latest Intuitive Cooking Articles
Expert intuitive cooking advice and recipes for a healthy life
Keto Friendly Chicken Salad on the fly! Have leftover roasted chicken? You CAN make this simple keto friendly chicken salad with walnuts and grapes, on the fly. Half the carbs of store-bought deli chicken salad!
Are you a busy mum and find yourself with no time for cooking? The kiddos know how! Include them in your intuitive cooking plans.
A highly intuitive lunch. Enjoy Red Lobster Seafood Stuffed Mushrooms with your girls and a refreshing Maui Wowi Mimosa this weekend!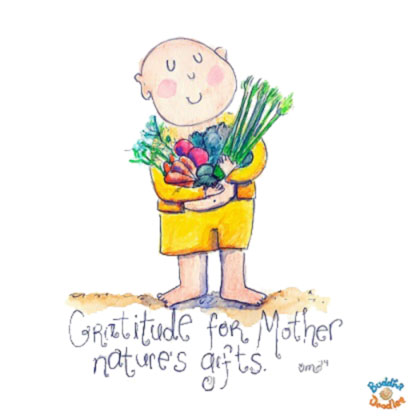 Mindful Eating
Eat Well. Live Well.
In 2020, I want to share my intuitive cooking passion with my readers. I am excited to share that I'll be publishing weekly intuitive cooking articles here on the blog, ranging from simple prep and intuitive recipes, to more detailed posts such as how to make homemade pasta! I'm also beginning to play around with video, and have two intuitive cooking videos planned for March and April as well as a couple of Facebook Live events scheduled on my calendar.
If you have any intuitive cooking demos or mindful eating tutorials you would like to see in an article or video, leave me suggestions. I'm looking forward to discovering our inner intuitive chefs together!
"Yoga is the unifying art of transforming dharma into action, be it through inspired thought, properly nurturing our children, a painting, a kindness or an act of peace. "
"Healthy plants and trees yield abundant flowers and fruits. Similarly, from a healthy person, smiles and happiness shine forth like the rays of the sun."