Whispy.com adheres to a psychic code of ethics and conducts policy that honors members and clients as the experts in his or her own life and work, and believes that every person is creative, resourceful, and whole.
Psychic Ethics: Ethical Psychic Standards Personal Responsibility: Personal responsibility entails giving one's best efforts and reasonable consideration to all aspects of a situation when making a decision.

Whispy.com's Psychic Code of Ethics
Whispy.com's Psychic Code of Ethics and Conduct Policy points out the essential elements of sound ethical psychic reading practice
Our Whispy.com Staff Members, Volunteers, Live Advisors, Business Associates and Community Members are expected to conform to ethical standards in a number of areas: humanity, relationships, commitment, co-operation, integrity, advertising, confidentiality, abuse of privilege, safety and competence.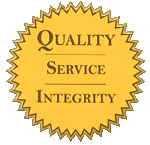 Personal judgment and ethical reflection
At Whispy.com we exercise personal judgment and ethical reflection in each ethical situation to benefit and not harm individuals. Standards must be also be compatible with our common morality. Whispy.com is dedicated to providing an environment in which individuals can freely choose and acquire skills necessary to function effectively and successfully in their own lives.
There has been a dramatic increase in the ethical expectations of businesses and professions over the past ten years. Increasingly, customers, clients and employees are deliberately seeking out those who define the basic ground rules of their operations on a day to day basis. It is out intention to do that here.
Keeping in mind the educational and supportive nature of Whispy.com and My True Nature Productions, this Code of Ethics & Conduct Policy is intended to encourage growth and understanding in and among those involved with Whispy.com and it's many diverse Communities.
It is intended as a framework, designed to invite dialogue and resolution about ethical issues here at Whispy.com. We hope to; provide a structure within which Staff Members, Volunteers, Live Advisors, Business Associates and Community Members may safely and constructively resolve their differences as well as set guidelines for developing ethically based courses of action and ethical ideals to which to aspire. It is a living document, meant to mature with experience and input from our Community.
What are Ethics?
"The principles of conduct governing an individual or group, ie professional ethics; a system or philosophy of conduct and principles practiced by a person or group; the discipline dealing with what is good and bad and with moral duty and obligation; a set of moral principles or values."
"Why have a Psychic Code of Ethics?
to define accepted/acceptable behaviors;
to promote high standards of practice;
to provide a benchmark for members to use for self evaluation;
to establish a framework for professional behavior and responsibilities
Professional code of ethics & conduct policy
All Whispy.com Staff Members, Volunteers, Live Advisors, Business Associates and Community Members must agree to follow the Code of Ethics and Conduct Policy (The Code).
Alleged breaches of The Code will be fully investigated by Whispy.com and Your True Nature Productions and, if proven, may lead to the expulsion of the guilty party from the Whispy.com Community and the withdrawal, without compensation, of all and any rights previously bestowed by virtue of that individual's connection with Whispy.com and Your True Nature Productions.
The Code
All Whispy.com Staff Members, Volunteers, Live Advisors, Business Associates and Community Members agree to:
Always conduct themselves to the highest levels of ethics, integrity, accountability and responsibility
Treat all clients and potential clients with absolute dignity, confidentiality and respect as free and equal individuals
Respect the commercial confidentiality of Whispy.com and Your True Nature Productions by not divulging business information to any third parties
Maintain the good reputation of Whispy.com in general and Your True Nature Productions in particular
Comply with both the spirit and the nature of any commercial agreements made with clients, potential clients, professional colleagues and Whispy.com
Make commercial agreements with clients and potential clients that are fair and will respect all parties to such agreements
Represent true levels of status, title, competence and experience in order not to mislead, misrepresent or defraud
Clearly state to clients and potential clients the terms of any commercial agreement including the expectations of both parties
Make no claims or implications of outcomes that cannot be demonstrated or guaranteed
Obtain written permission from any client or potential client before releasing their names as referees
Respect the absolute rights of the client's confidentiality except as expressly permitted by the client or potential client in writing or as required by law
Recommend different websites or resources when these will be more appropriate to the client's needs
Avoid all conflicts of interests and give notice of such potential conflicts to Whispy.com both Your True Nature Productions and the client on the risk of conflict if a relationship moves beyond a professional/client situation (For example a personal or business relationship)
Refrain from offering professional information or advice that you know to be confidential, misleading or where the accuracy is beyond your competence to assess
Endeavor to enhance public understanding and acceptance of professional coaching and spiritual guidance
Share skills and experience with fellow members and associates of Whispy.com to further increase the body of knowledge, skills and competencies of such parties
Respect all copyrights, agreements, work, intellectual property and trademarks and comply with all laws covering such areas
Use The Code, definitions and works provided by Whispy.com and Your True Nature Productions as the basis for all procedures, practices and objectives
Avoid advising minors (people under the age of 18th ) without the express written consent of parent, guardian or teacher as appropriate
Contact Whispy.com immediately if you find yourself in a situation which may create conflict, litigation or bad publicity
Comply with all laws and by-laws of the US and, if advising clients based abroad, with the laws of the clients' country
Ensure that all advertisements and promotional materials, whether verbal or written, are legal, decent, truthful, honest and in compliance Whispy.com and Your True Nature Productions
Please Make a copy of this Code freely available to clients.