Psychic Joy Elle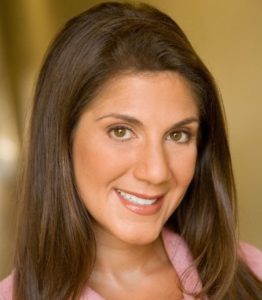 Psychic Joy Elle specializes in intuitive and medium readings. She can deliver messages as she connects with Spirits (alive or deceased) around your energy in order to bring you peace that your subconscious is holding onto.
Her psychic intuition, and assistance from your loved ones, and Angels, and Guides into your life's true path will assist her in answering questions about your family, health, career,  love and relationships.
Psychic Joy has been providing intuitive medium readings through her own ministry since 2004. She works with many organizations in the spiritual and metaphysical communities as well as guiding Indigo and Crystal children.
With little to no information, Psychic Joy will reveal the truth about any situation with absolute clarity
I can feel your energy and therefore pick up on the energy around you, enabling me to bring you peace, love, healing, insight, and comfort. I look forward to giving you an enlightening and illuminating reading.

I specialize in intuitive and medium readings. I will give you messages as I name the spirits (alive or deceased) in your energy in order to bring you peace that your subconscious is holding onto.

My psychic intuition, assistance from your loved ones, angels, and guides into your life path will allow me to answer questions on your career, health, love, and relationships. I look forward to helping you cleanse your life, so you can have guidance and healing in the choices you are making on your life path. I will help you recognize your soul's purpose in this life.

Release the past and become your highest, best Self. Understand and embrace the Soul Plan you created for your learning before entering this life. Release limiting beliefs with powerful energy techniques. Access joy, forgiveness, acceptance, and find greater fulfillment in your life and relationships. I can help you.
She communicates with angels and spirit guides during her psychic readings, and will astound you with her ability to get names, dates, times, and places correct. Joy is a compassionate, yet powerful advisor. Speaking with her is like having a friend who has already shared your experience, and knows what to do next. Although she reads tarot cards, she need not rely on any divination or tools and only on her natural healing abilities.
She is able to tune into your energy and the energies of those around you in order to 'read' situations and people connected to you. She communicates with angels and spirit guides during readings as well, when they come through unexpectedly with message for you.
Call now ☎ 888-626-7386 ext. (dial-in ID) 138358 👈
Psychic Joy Elle is also able to communicate with deceased loved ones, offering messages to those seeking closure and understanding. She is also an animal communicator, providing messages from animals both alive and deceased. There is one trait to Joy that surpasses all her abilities and that is the size of her heart. She is truly an angel here with an incredible gift for us. Joy is also an Ordained Minister and certified Reiki Master.
First time callers of Psychic Joy Elle will receive a complimentary 3 minute free psychic reading. Get a free Psychic reading by phone or online psychic chat. Each new caller will receive 3 free minutes with Psychic Medium Joy so you can find the best match and see if you connect!