Psychic Medium Meilena Hauslendale
Rev. Dr. Meilena Hauslendale is a Certified Psychic Medium  and a Keeper of the Light which means she helps keep you on the path of enlightenment and personal empowerment. She channels Angels and Spirit Guides and is clairaudient and a clairvoyant which allows her to see and hear the answers to your questions.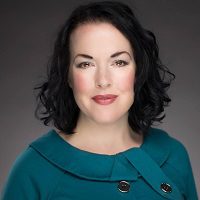 She is a Reiki Master with over 20 years of experience. She connects with her guides to help deliver messages of empowerment to her clients as well as messages from those who have passed on.
Psychic Medium Meilena Hauslendale is also a personal development author and artist advocating growth of everyone's highest good. She is an  expert Reiki Master (Reiki Awakening Academy), certified psychic medium (Imagine Spirit Intuitive Arts) certified Angel Channeler,  and Akashic Records Reader.
Psychic Medium Meilena Hauslendale is a clairsentient as well, which means she can feel the energy of people, places and things and advise on intentions. When she performs a psychic reading for you she starts to see objects, visions, and words that pertain to you.
"I am a natural born Psychic and a Certified Medium. I have been tested by associations in the Unites States and confirmed as accurate. I work with your Spirit Guides to get the answers you need at the time you need them.

As soon as we start speaking or chatting I start receiving information on your situation that helps you see the true intentions and the energy surrounding your issue.

I can help you identify the potential and the obstacles so you can get the clarity you need. My readings are compassionate and non-judgmental, but they are honest."
Psychic Medium Meilena Hauslendale can feel and hear your situation and important details that you might need to know to gain clarity. She has been helping her clients with intuitive psychic readings and psychic medium readings for over 20 years on love, relationships, career, personal decisions and business growth.
Meilena is an intuitive reader that works with her clairvoyance to conduct readings. She can help you identify personal obstacles and work to overcome them. She can help you see if you're on your Soul's path and speaks to your spiritual guides and Angels to obtain the highest of greater good for you!
"Whether it is one of my books you are reading or receiving a personal intuitive psychic reading my goal is to make living your life a simple process with an empowering journey. Everyone is entitled to love and happiness and it is my mission to help you embrace what you deserve."
Call now ☎ 888-626-7386 ext. (dial-in ID) 138369 👈