Psychic Shashunda
Let Christian Spirit give you the answers that will put your Soul and heart and peace. Psychic Shashunda is a 4th generation psychic who's specialties include love, twin flame soulmates, unwanted spirits, and career matters!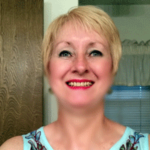 Psychic Shashunda has been giving thousands of accurate readings and helping others to find their true life path by providing counsel helping a client understand why they feel and act the way they do.
The spirit world can and will see all the information you urgently need, and Shashunda accesses that divine wisdom by connecting her Angel with yours to provide the clear answers you seek to achieve true happiness.
She has worked many websites and has a flourishing private practice with clients who cherish the wisdom she offers and the peace she provides. Shashunda's Angel and three spirit guides telepathically give answers to your most pressing questions sometimes before you even ask them.
Her work with law enforcement on cold cases demonstrates her dedication to service and demonstrates what a valuable tool her gifts are to the community. As a psychic advisor she is able to connect with a clients past, present, and future energies to bring them understanding and assistance with life's obstacles, aiding them through their ups and downs from the past, and revealing how they navigate the blocks they will face in the future.
The clarity she provides empowers clients to make great decisions to ensure a happy future. Her messages may not be what you expect but they are always delivered in a positive light providing information that will lead you away from a negative path to a rewarding future.
Most first-time callers become regular clients which speaks volumes about her uncanny ability and truthful character.
Shashunda is a fourth generation psychic who first noticed her a psychic ability as a small child growing up alone talking and playing with spirits was a natural part of her every day existence and trained her for what she has become upon deciding to become a full-time psychic practitioner.
Shashunda has since acquired over 16,000+ clients. She built up this impressive roster brick by brick solely through word-of-mouth testimonials not only is Shashunda highly accurate but she also has a remarkable talent for putting your heart and soul completely at peace. Clients walk away not only with solid answers and improved direction in life but they move forward with a feeling of hope and even euphoria.
First time callers of  Psychic Shashunda will receive a complimentary 3 minute free psychic reading. Get a free Psychic reading by phone or online psychic chat. Each new caller will receive 3 free minutes with Psychic Shashunda so you can find the best match and see if you connect!