Reoccurring dreams or nightmares? Get a psychic dream interpretation and explore your dreams now with oneiromancy or dream divination
Our Professional Dream Interpretation Advisors
Live dream interpretations, oneiromancy, online dream readings, dream divination and exploration
Reoccurring dreams or nightmares? Get professional dream Interpretation, and dream readings from authentic dream readers including online dream interpretation, oneiromancy, Christian dream interpretation, dream divination, dream interpretations about teeth falling out, flying, pregnancy, animals and more. Learn what your dreams mean. Get a personal dream interpretation today! New visitors can browse our advisor profiles to find one who offers 3 free minutes so you can try a dream interpreter with no commitment!
Psychic medium, psychic love coach, certified fairyologist and oracle card reader. My expertise is in reading your lover or ex lover's most intimate sexual, emotional thoughts, feelings and future intentions towards you!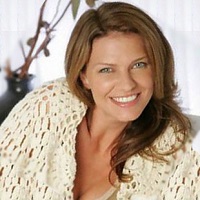 Powerful, life-affirming psychic readings delivered with honesty, integrity, and compassion. I am here to uplift, inspire and clarify. Guidance you can trust in love, romance, career, health, family and finances.
Accurate Dream Interpretation. For The Right Answers. Every Time.
Most trusted dream interpretation
– 2.5 million happy customers a since 2001
– Private readings, confidential and secure
– No tricks, No gimmicks, Guaranteed
– Professional dreaminterpretation advisors
– Friendly customer service available 24/7

Tips: Getting a great dream reading
– Review real customer comments/ratings
– Pick the dream reader that's right for you
– Decide on questions you want to ask
– Choose a quiet time/place to talk or chat
– Open your mind to new possibilities!