Blessings on your path. May yours be a brave and poetic existence which flows and connects with Spirit as you create the world you desire and deserve.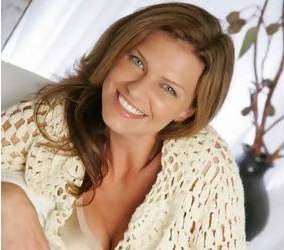 Learn about Psychic Lilly
I teach compassionate and life-affirming ways for people to understand and embrace their true nature and to look with love at everyone in their lives, including that reflection in the mirror. With 35+ year background in professional psychic readings and principles of balance and health, I am well known for providing clear, truthful, and practical information that can be put to immediate use in your life!
I help people to increase their personal and professional effectiveness by guiding them through the process of learning to live more powerful and significant lives. I also help them discover what makes them unique and how to form their future around it.
I am an authentic psychic empath, energy healer, and clairvoyant Lightworker who has been healing souls for over 30 years (17 online). I provide psychic readings and spiritual guidance via PayPal by Phone, Chat, Email, and SMS Text Reading.
I am as well a Holistic Healer with expertise in Feng Shui, Crystals and Reiki. My healing services can also be found and reviewed on Keen and Etsy. I write and deliver free daily Inspirational Quotes and a free Spiritual Newsletter monthly, and can be found on Twitter, Facebook, Pinterest, Google , Google , & Google !
How I can help you with the truth
The only truth that I accept is the still voice within. Searching for truth is more than a matter of faith. It requires a unique blend of genuine tolerance with cogent reasoning and intellectual honesty. NO Psychic, including myself, can foresee your future 100% set in stone with 100% accuracy…if they say that they can they are not telling you the truth.
At times we all feel stuck, alone, frightened or confused. The innate wisdom of our hearts tells us to seek spiritual guidance during such times. Connecting with the Divine brings peace, understanding and joy no matter how difficult the situation. No one deserves to suffer.
God's Loving Spirit wants only for us to be happy. My intuitive vision and healing connection with the spiritual realm, can help you discover ways to bring happiness, love and deeper certainty into your life, and the lives of those around you.
I help people from all walks of life and all religions. As an ordained Spiritualist minister, I do not espouse a particular religious dogma. I do believe in a divine Creator and am open to all religious faiths. I will not force my views upon you, as I feel everyone must decide what holds true for him or her. My goal is to assist you in leading a more happy, positive, and productive life.
I am available by phone, chat, email, or text to help sort out life issues from a spiritual base of thinking. I can travel the path with you, as you need me. I provide you with an easy-going, nonjudgmental, and unconditional loving environment in which you can talk about yourself or your life; address doubts; express concerns; seek God; or discover your true spiritual self. I listen and help you hear yourself and help you reflect on your life experiences and perhaps see where divine activity is occurring. I will gently guide you with your own inner strength and wisdom.
I believe my main job in doing a reading is to tell the truth, as I see it, and deliver it with honesty. I do not cater to egos, either. I am very gentle with my clients, however, my readings are (sometimes painfully) honest. I hold a strong conviction for truthfulness. My policy is to be honest and direct. I do not tread lightly on matters. I will not consume your time with fallacies or fantasies that do not exist. Life is way too short for that. Instead, I will tell you the truth, even if it is NOT what you were hoping to hear. I will also, then, help you focus on the truth of the given circumstances and be a guiding light for positive change.
Consultations With Me – Intuitive empath, psychic reading, dream interpretation, feng shui, reiki, crystal healing
I love to empower the passions and knowledge of people. All of my work is individually tailored and every client is very important to me. You will be treated with sensitivity and understanding. I am not a fortune teller, but a Psychologist, Relationship Therapist, and true Psychic Empath & Clairvoyant.
I will help you to find your direction in a way that will leave you empowered and positive. I do not make any extravagant claims, but the fact that the vast majority of my clients return for further work, and pass my name on to others they love who need my help, I feel, speaks for itself.
The mind's ability to create miracles continues to astonish. Working together to harness this amazing "mind power," we can make a positive difference in the satisfaction of your life experiences.
Consultations are designed to bring forth your unique inner capacity to create positive outward strategies and action and to address physical, mental, emotional, and spiritual life challenges. Stop the self sabotage, identify and break through negative emotions and limiting decisions, enhance your effectiveness, take an active role in directing your life changes and healing.
Transformational consultations assist individuals in creating, accomplishing and remembering the perfection which is within. Tune into your own inner guidance and deepen your self awareness. Make your desired, positive, lasting changes beginning today.
My goal is to enlighten, and empower others through awareness, understanding and education. In partnership with Divine Guidance, I strive to be The Pathway that spans the gap between Belief and Knowing. My mission is to be a celebration of healing for body, mind and spirit. My purpose is putting you in touch with yours.
My Abilities
He will give His Angels charge over you to guard you in all your ways" Psalm 91:11
There are as many different pathways as there are people on this Earth. We all know intuitively that there is more to life than whatever limited reality we now experience. We long to awaken to the depths of who we are and what life could be.
Whatever temporary yearnings may preoccupy us – for less pain and more joy, for a fulfilling relationship or for meaningful work there is something that calls to us from deep within. We want to know the truth about life and we want to feel love in our hearts. I believe that the only way to transform "what is" into "what you envision" is to begin with a single step.
Gifted by the grace of God, I am a natural born psychic with clairvoyant, clairsentient and clairaudient gifts. This means that Spirit communicates to me in words, images and feelings which I translate and share with you. I am a direct psychic and mediumistic channel. I am also a PsyD. licensed Clinical family and relationship Psychologist. I encourage you to ask questions in return and experience an open channel of conversation. My readings aren't about proving anything, or climbing the ratings ladder, or being the "top" psychic. A reading is a divine interaction between two souls in a search for truth.
Online Psychic Readings and Spiritual Guidance consultations are designed to support you on your journey to release the wounds, heal the past, and embrace the future. I am honored to help support, and celebrate the process of each persons own inner knowing, that innate intelligence that guides and governs all from within.
I believe that all have the power within to make the choices to pursue the path in life they wish. Each of us must walk our own path (not that dictated by another) to fulfill our soul's desire. This part of my guidance is geared on helping you find YOUR path and tools you have brought in with you for this lifetime.
What I Believe
"Faith is … Being sure of what we hope for and certain of what we do not see." Hebrews 11:1
All beings are psychic in their own ways. And I mean ALL beings, not just humans. Some know it and some are not aware of it, some call it by name and others only know it as a feeling right in the bones. I receive inspiration from above and have the wisdom to know where that inspiration came from and why it is offered to me – to help others, of course!
I have spent a great deal of time studying both the psychic arts and the human mind. Everyone is psychic – that is a fact. But not everyone "listens" to that inner voice within. And there is a difference between "listening" and "hearing". Listening requires concentration, but for psychic work, passive concentration. Trying too hard is self-defeating. Listen to what is in your heart and mind and you will find yourself realizing a great deal.
I believe in the golden rule – do unto others as you would have them do unto you, and that what we believe becomes reality – if we really believe with all our heart and soul and might. I have two precepts or credos that govern my life: What goes around comes around, and, if you are willing to give more than you get, you will always get much more than you gave in return.
What goes around comes around means is that if you do something today, something will happen as a consequence in return. It is not always clear what form that something will take. But one thing is sure – do good today and something good will happen in response. It is the karmic wheel of fate as it has always been, as it will always be.
It has always both entranced and enchanted me how quickly you can receive so much from so many people by giving, what to you, may be so little. And it always works out that way. If you always give more than you expect to receive, you ALWAYS get more in return than you first gave. It is a very real truth.
My purpose is not to take your power away from you. Each of us require assistance from time to time in clearing up a "cloud" around a situation, however; my goal is to assist YOU in finding the center of YOU the place within where all true answers are found whereby; we find our true empowerment.
When you find the eyes behind your eyes and learn to awaken your body's higher perception, you open up a new way of seeing and being. When you learn to reach through and beyond your physical body, you discover that you are never without support and guidance and that ultimately you can experience a new and expanded way to be alive. Well-nurtured dreams become goals, and well-nurtured goals become achievements.
You are a work of art. I have faith that you will discover with me, a natural balance to yourself; a grace and harmony that will reveal your design, if you will stop looking outside and begin to look within Spiritual Messages are the whispers of the soul. They are the spiritual DNA that guide us toward our higher self and the fulfillment of our life's purpose.
As you learn to follow the natural curves of the material from which you are formed, a masterpiece will be revealed. I am here to help you unite, flow and grow in harmony with your spiritual journey, your life path.

AGAIN, I ask that you please be prepared for the truth
Telling you only what I suspect you want to hear (by doomsaying, sugar coating, or offering false hope) destroys my ability to work effectively. I am very gentle with my clients, however, my readings are (sometimes painfully) honest. I will also, then, help you focus on the truth of the given circumstances and be your guiding light for positive change.
We have our own answers to life's essential questions within us. Listening, attuning, and honoring the inner voice will guide you to learn lessons on your life path. In addition, we all possess the personal power to make those answers, visions, dreams, inner wisdom, and goals become reality.
Life is an informal school in which we will either learn our lessons, or resist them until we are ready to finally embrace them. We are all here to learn, to grow, and to help each other.
Call Now or Chat Now! Immediate On Demand Pricing