Psychic Lilly Calandrello
FAST. Professional. Kind. Truthful. The Real Deal! Psychic Lilly is a professional psychic empath, forensic astrologer, Lenormand card reader, dream interpreter, spiritual healing counselor, and distance Reiki and Shamanic healer. Honest, accurate, straight forward, 5th generation psychic, Psychic Lily will also communicate with your Angels and Spirit Guides to deliver their divine guidance for you.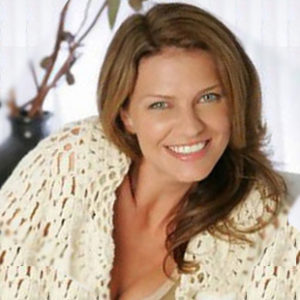 Psychic Lilly teaches compassionate and life-affirming ways for people to understand and embrace their true nature and to look with love at everyone in their lives, including that reflection in the mirror. With her 35+ year background in professional psychic readings and principles of balance and health, Lilly is well known for providing clear, truthful, and practical information that can be put to immediate use in your life.
Psychic Lilly is also a professional psychic clairvoyant, medical intuitive, angel communicator, past life, and Reiki healing expert. Get a Psychic reading by Lily now!
Psychic Lilly brings the trust and confidence of over 30 years professional experience and consistently validated predictions to her clients. Confused? She has clarity!
Psychic readings with Lily help people from all walks of life develop strategies to attract, grow, and retain meaningful and long lasting relationships as well as increase their personal and professional effectiveness by guiding them through the process of learning to live more powerful and significant lives.
My goal is to enlighten, and empower others through awareness, understanding and education. My mission is to be a celebration of healing for body, mind and spirit. My purpose is putting you in touch with yours.
If you want to discover what makes you unique and how to form your future around it, call Psychic Lilly now for an accurate and insightful psychic reading.
Now accepting pre-scheduled appointments and call-backs daily. 1 Free email follow-up! Call now ☎ 888-626-7386 ext. (dial-in ID) 138357 👈
First time callers of Psychic Lilly will receive a complimentary 3 minute free psychic reading. Get a free Psychic reading by phone or online psychic chat. Each new caller will receive 3 free minutes with Lilly psychic reader so you can see if you connect! If Psychic Lilly is currently unavailable by phone or chat, please click her call or chat button below to request an immediate callback or chatback from Lilly or to schedule a convenient appointment time.
Psychic reading with Lilly
A psychic reading with Lilly will provide guidance and insight to relationships for singles and couples whether you are heterosexual, gay, lesbian, or bisexual–love is for everyone! Whether you are single or in a relationship, Lilly's readings will afford you the confidence and the clarity to move forward in any given situation.
"At the end of our lives we will not remember how much money we made, how many ball games we watched, or how many things we possessed. What will come back to us in a brilliant and blinding light will be… the quality of the relationships we formed with those we loved; our family, our partners, our children and our friends. "
Partners cheat. Friends gossip. Family drives you crazy. Who can you trust with your intimate secrets? Psychic Lilly! Have you finally met your Soulmate? Is your partner cheating? Will you meet that special someone? Can you get your EX back? Find out today with an in-depth psychic love reading!
Always Remember…
Only the journey is written, not the destination. The future is not set in stone; it constantly changes with the choices we make. We create our future with our thoughts, deeds, and actions. Each one of us is weaving a pattern… a mosaic that represents our life. We can change our future by changing our lifestyle and patterns. The future is always changeable!
You are in charge of making decisions and acting and reacting according to your values; NOT in response to your old pain or out of fear.
Commitments and agreements are the very foundation of all relationships, and crafting elegant agreements infuses life and personality into relationships.
Your inner guidance system is a combination of these four related, but separate, parts: values/needs, vision, life purpose and mission. A love relationship is most fulfilling and satisfying when it is in alignment with your values/needs, vision, life purpose and mission.
Settling for less is often the result of you not recognizing that your thoughts, attitudes, beliefs, needs and wants are legitimate.
Your primary, monogamous, long-term, love relationship will be the centerpiece of the rest of your life. Be picky! Be discerning. Be discriminating. Be selective. Don't settle for second best.
Be actively engaged in the life that you love, and you will more readily attract the love of your life!
Please prepare your question(s) before you call or chat. This allows me to connect with you, your Angels and Guides much more quickly to save YOU time and MONEY! I do not do "General Readings" that present vague questions-it wastes your time and mine.
❗️For the most deeply connected and highest quality psychic reading, 0 distractions is imperative. Please, kindly connect with at least 2-3 minutes of uninterrupted time available in your account. Anything less (such as pausing and adding/reconnecting every 1 minute) destroys her ability to work effectively and wastes your valuable time and money. Thank you!