Psychic Medium Caspar Caudle
Psychic Caspar Caudle is a psychic medium, specializing in channeling and automatic writing psychic readings. Get a psychic medium reading now. Do you want to connect with a loved one who has passed? Need clarity on issues in your life? Caspar is here to connect you!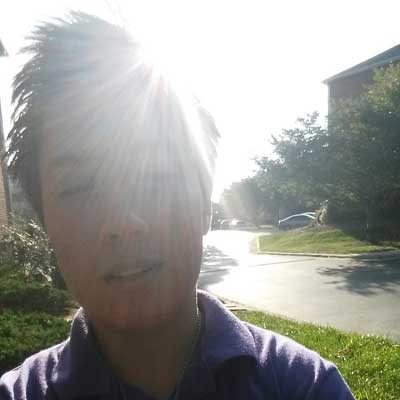 Psychic Medium Caspar Caudle is an amazingly talented psychic and spiritualist, born as a psychic rainbow child. Since the start of his spiritual enlightenment, two years ago he has worked tirelessly in incorporating his beliefs and practices into every aspect of his life.
Doing psychic readings, in order to follow his calling, his areas of focus include: automatic writing, mediumship and clairaudience. Although, Caspar is also skilled in many other areas as well, he works with his guides to relay information for his clients!
"Being psychic is an extremely big part of my life, everything has changed for me. I work to help others become more in touch with their own intuition. I believe it is a part of life that is often so overlooked by modern society."
Aside from his specialties Caspar is gifted in areas of clairvoyance, clairsentience and claircognizance. He's done past, present and future readings on many different subjects from finances, to relationships, to past lives and information about personal guides. He's worked on missing persons cases in the past, his readings range throughout any subject.
Every reading is a developmental experience for the client and for the practitioner. He works to maintain an open and accepting environment for his clients, to keep both parties feeling safe and connected. Providing straightforward answers to give you the answers you seek, as well as emotional insights from those who have passed.
Readings by Psychic Caspar
Gifted in the four clairs (claircognizance, clairvoyance, clairaudience, clairsentience ). Born as a psychic rainbow child, seriously practicing psychic work and Nichiren Daishonin Buddism for two years.
Information will predominantly be channeled through automatic writing. Readings available on past, present, and future on any subject. This includes mediumship readings, readings on past lives, spirit guides, dreams and chakra centers.
"Life is not about controlling the future, it is about letting go to the universe and working with the universe; realizing that in every choice we make we are deciding the path we follow. Every challenge is a lesson to be thankful for."
Caspar, has an arsenal of psychic tools he uses to manifest a desired life, to raise ones' vibration and to address physical ailments in a spiritual way. He works with chakra centers, to further his understanding of the client, this allows him to advise clients on specific areas to focus on, on their own.
With the uppermost integrity and discretion, Caspar provides a professional experience that is also sensitive and personal to every client. His passion for his work shines through in every reading.
Service which is rendered without joy helps neither the servant nor the served. -Mahatma Gandhi

First time callers of Psychic Medium Caspar Caudle will receive a complimentary 3 minute free psychic reading. Get a free Psychic reading by online psychic chat. Each new caller will receive 3 free minutes with Psychic Medium Caspar Caudle so you can find the best match and see if you connect!