How do psychic readings work?
How do psychic readings work? Our psychic readings are proprietary! When you want a psychic reading, our system will call you on any number you specify in any part of the world. To get a psychic reading, simply click on any psychic advisor's call button to speak with them instantly. If the psychic is not available, you can simply click on their call button to arrange a callback. To take part in receiving a unique psychic reading, tarot reading or astrology advice in our psychic advice network you must first register free.
Whispy Psychic Advice uses Click4Advisor's advanced communications platform to privately connect you with our network of professional and certified psychics, astrologers, psychic mediums, and tarot card readers.
How do psychic readings work for free? First time callers will receive completely free psychic readings. Get a free Psychic reading by phone or online psychic chat. You will receive 3 free minutes with any psychic you chat with so you can find the best match!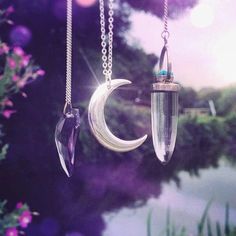 What is Whispy Psychic Advice?
Whispy Psychic Advice is one of the oldest most respected resources online for professional and expert psychics, astrologers, psychic mediums, and clairvoyants. Not unlike our services, our unique cultural creative business has generated significant growth since our beginnings in 1999. We have been well respected for many years.
Our confidential phone, chat, and email system enables registered users to receive paid psychic advice from expert psychic advisors over the phone, online chat or by email in a private and secure manner.
Why are readings from Whispy Psychic Advice unique psychic readings?
Our Code Of ethics & Conduct Policy. Finding a quality psychic is not just a difficult task but it is also a costly one. Whispy Psychic Advice makes this entire process easy and private. We offer a cost-effective, one-stop, hassle-free psychic advice experience which includes a wide variety of psychic professionals–each have been tested for accuracy ethical and credibility.
"ON DEMAND"
It is easy to communicate with an advisor on Whispy.com easily and efficiently because they are independent and can work "on demand" from their own home or office. We find that this is very convenient for our clients and psychic readings work out better this way and allow for the highest quality of personal service.
Is my personal information protected?
Yes. We never reveal your name, telephone number, email address, or billing information to anyone, including our psychics, clairvoyants or psychic mediums. The only information displayed to our psychic advisors is your username and they can only contact you through the private messaging system.
How much does a psychic reading cost?
Most psychic advisors at Whispy Psychic Advice have a set fee of at least $3.99 per minute for psychic readings.
How do I place a call to a psychic advisor?
There are three ways to speak with one of our expert psychics.
"Call Comes to You" – The first is by placing a call online by clicking on a psychic advisor's Call button, located on the psychic advisor's listing page. If the psychic advisor is available, we will call you instantly to connect you with your psychic. If they are away, you will be placed on call back and we will call you as soon as your psychic is online.
Set up an appointment with your psychic advisor. To setup an appointment, simply click on the "Request Appointment" link below the psychic advisor's call button. Enter in the date and time you prefer to have your appointment. Once the psychic advisor approves this time, we will automatically call you during the specified date and time and connect you to start your call.
"You Make the Call" – The third method is by calling into our toll free number, (1-888-626-7386) Press #1 and enter the extension for the psychic advisor you wish to speak with.
Can I call one of your psychic advisors if I live outside the US or Canada?
Yes, our psychic advisors are accessible no matter what country you live in.
How do I know the psychic reader I am calling is an expert psychic?
Every psychic, astrologer and tarot reader on our website has been personally tested for accuracy and professionalism. We continue to screen our psychics to ensure they maintain our high standards for quality psychic readings. Even though we screen our psychic advisors for a high level of quality, each one is unique and you may connect better with one but not others. Therefore, we recommend that you take the time to read through their descriptions and feedback to get a better sense for who they are. This ensures that you can feel confident that you are speaking with a quality psychic advisor that is right for you.
What is "Arrange Call" and how do I use it?
When the psychic advisor that you are trying to reach is away but you want to speak with them, all you need to do is simply click on their call button, even if its shows the text "Away". You can then specify how long you are willing to stay on call back for. Once the advisor is available, and you are still on call back, we will automatically call you so that you can begin your call.
How can I email a Psychic Advisor?
To email a psychic advisor about a psychic reading, you will need to send them a message via the site's messaging system. To send a message to a psychic advisor, simply click on their "Send Mail" link that is listed on their profile, just below their call button.
How do I leave feedback for a Psychic Advisor?
After you have completed a psychic reading with your psychic advisor, you will be able to provide a rating and leave feedback for your call. This is available in your dashboard, in your Recent Calls tab.
How do I add more credit to my account?
You can easily add credit to your account in your dashboard or during your call. In order to add credit, you will need to have a credit card associated to your account or use a promotion code.
How do psychic readings work when I use Whispy Psychic Advice's Dial-In service?
Our toll-free Dial-In System allows greater privacy for your contact to an Advisor because "You Make the Call". Same as our "Call Comes to You" option, your phone number is never disclosed and totally secure, but instead of our system calling you to connect to your Advisor, you can call the system to connect to your Advisor.
To use the dial-in service, you can either dial into (1-888-626-7386) if you are in the United Stated or Canada. Once you successfully dial into the system, press 1 followed by the psychic advisor's extension that you wish to call. If the psychic advisor is available, then you will be instantly connected.
How can I view my call and transaction history?
Your account page contains a lot of useful information, such as your psychic readings call and transaction history. To view your transaction history, simply go to your account page and click on your Credit Manager tab and then go to Transaction History. Similarly, to view your Call History, go to your Call Manager tab and then go to Call History.
How do I resolve a disputed call?
If you have any issues with your call, please contact our Customer Care department immediately at support @ whispy.com . We also recommend contacting the psychic advisor directly via the site's mail system.